ARADCOM

Detroit - Cleveland

Defense Area
---
Site D-23 - Detroit City Airport
---
Unit:
4/55 - 9/58, Battery A, 85th USA
9/58 - 12/60, Battery A, 3rd Battalion, 55th USA
Activation Date:
April 1955
De-activation Date:
December 1960
IFC Area:
The IFC resided within Alfred Brush Ford Park (also known as Ford Brush Park) at the foot of Lenox Ave.
GPS: +42° 21' 24", -82° 56' 28"
Launch Area:
Shared Double Launch area with D-26. Located on Belle Isle, south of Blue Heron Lagoon, East side of Lakeside Drive
GPS: +42° 20' 43", -82° 57' 20"
Radar(s):
LOPAR
Missiles:
20 Ajax
Magazine(s):
2 type B
Launchers:
8 Ajax
Current Status:
All land reverted to the city and it was returned to Alfred Brush Ford Park. Nothing remains of the IFC except the MTR and TTR towers.
Comments:
The title of this site has lead may a person on a wild goose chase. The IFC actually shared a double launch site with D-26. D-23 IFC and D-26 IFC were on the Detroit side of the Detroit River within 1500 feet of each other.
---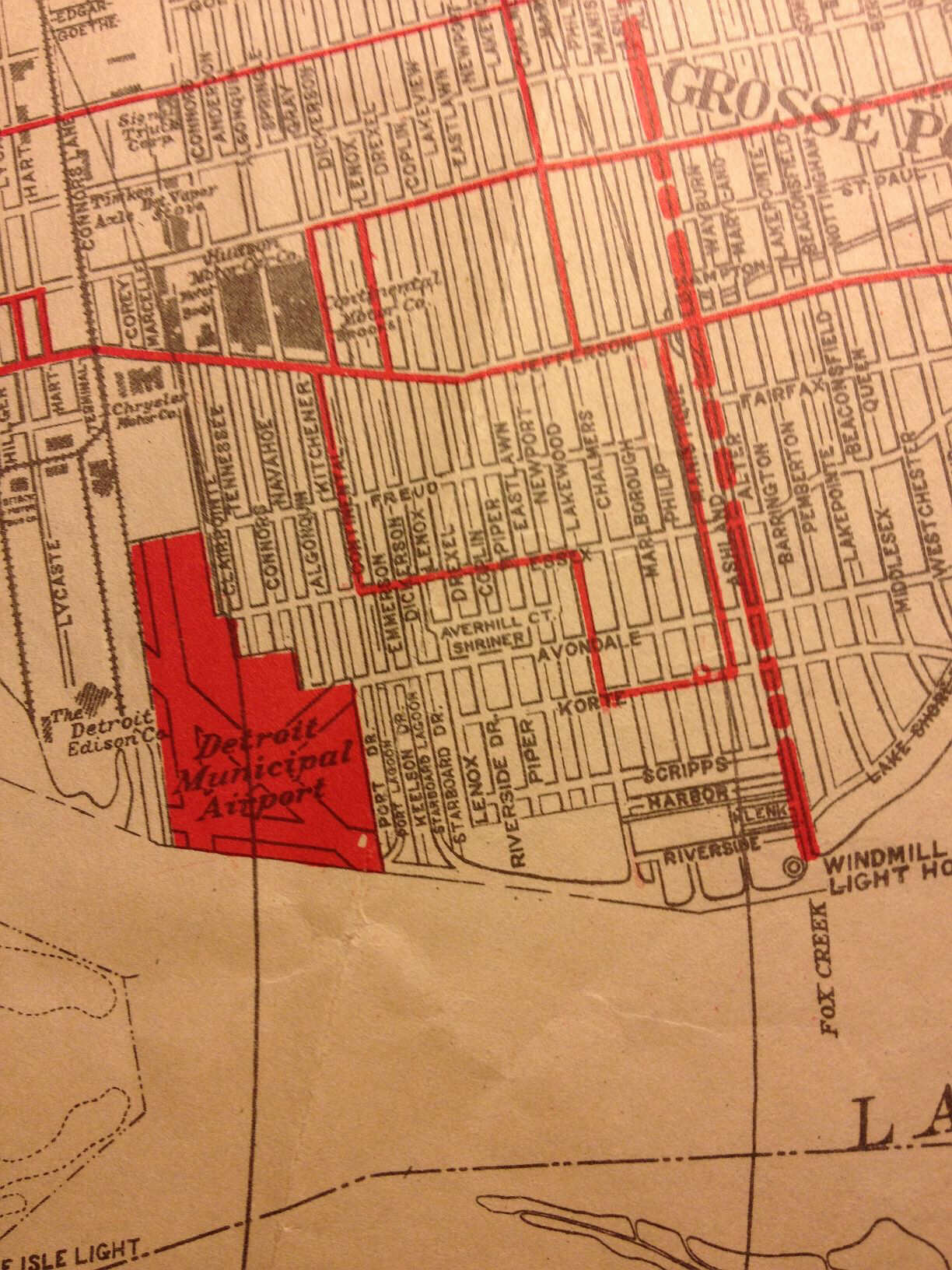 There have been many discussions as to the origin of D-23's name. This map image found by Ken Dunlap sheds llight on the probable reason. While not the exact location of D-23 IFC, I can under stand why now. It is also possible that the locations of D-23 IFC and D-26 IFC have been reversed which would then fit.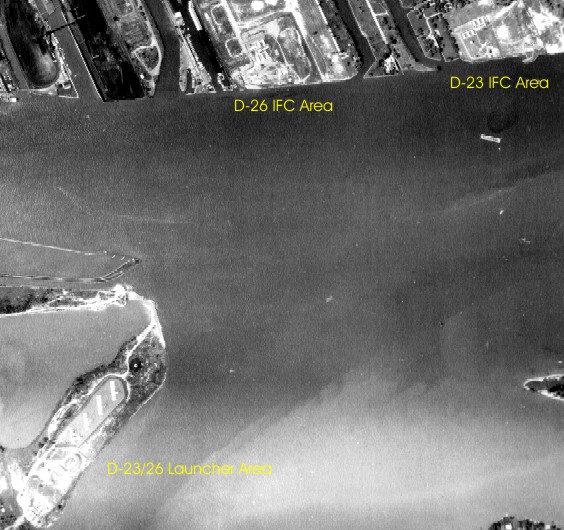 D-23/26 as it appeared in 1961.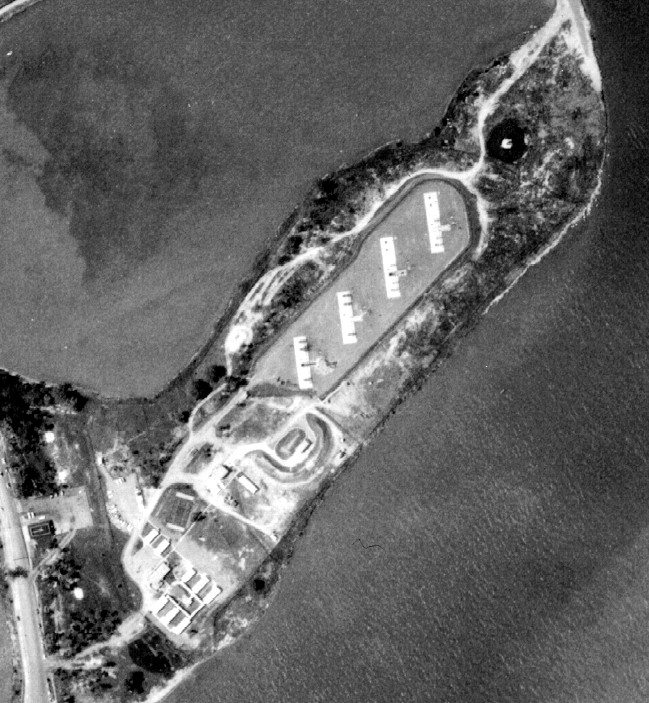 D-23/26 Launcher Area as seen in 1961.

D-23 and D-26 IFC's as seen in 1961.
D-23 IFC area as seen in 1961.
| | |
| --- | --- |
| | The MTR tower at the location of the D-23 IFC. This and the TTR tower are all that are left. 35k. |
| | A closeup of the MTR tower. 37k. |
| | Another view of the MTR tower. 21k, |
| | The TTR tower. 22k. |
| | Another view of the TTR tower. 20k. |
| | Army Corps of Engineers blueprint of the land allocation for D-23 IFC. 457k PDF file. |
| | Army Corps of Engineers blueprint of the land allocation for D-23/D-26 Shared Launch area. 407k PDF file. |
| | Memo documenting the personnel assignments for Emergency Equipment Maintenance for all Detroit Nike Sites. Contributed by Linda Klais. 395k |
---
This page was last updated on 05/26/2014 .
© 1998 - 2022 T. Bateman